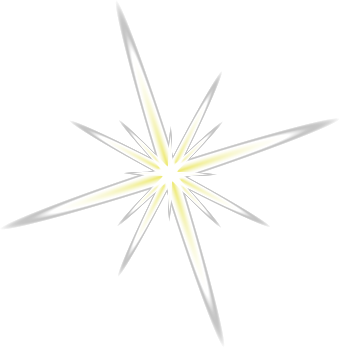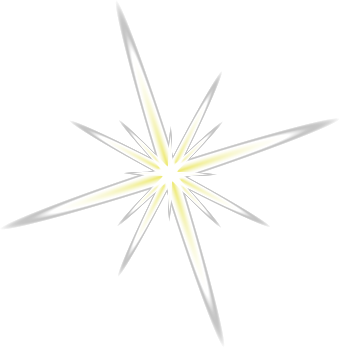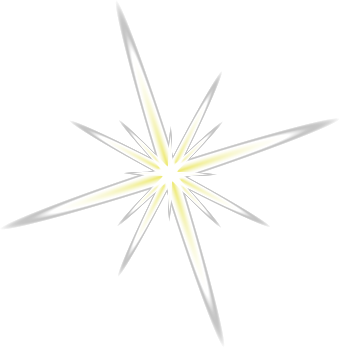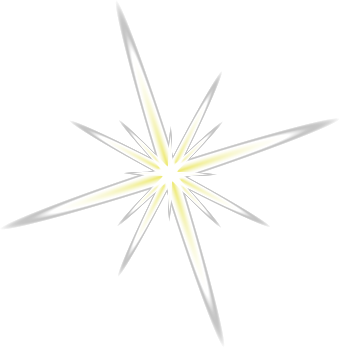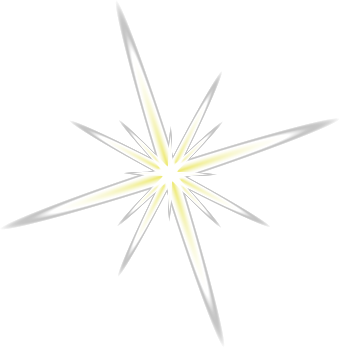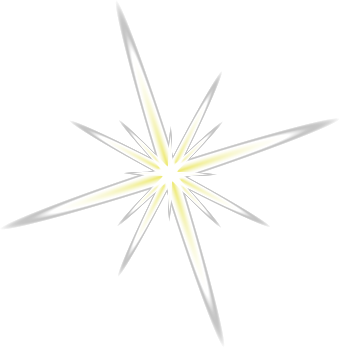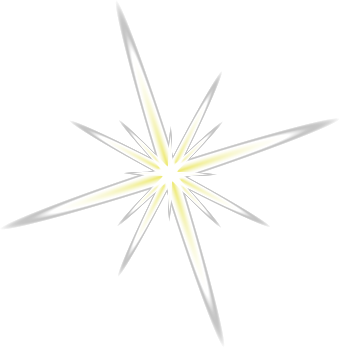 Celebrate your
Yorkshire Star
this Christmas
This Christmas, Yorkshire Cancer Research would like to join with you in celebrating the person who, in your eyes, is a Yorkshire Star.
It might be a star of celebration for someone who has recovered from cancer. Perhaps it's in recognition of someone living with cancer. You may choose to remember someone special who is sadly no longer with you. Whoever you choose, you will be joining with people across Yorkshire in seeing their star shining brightly.
Help us light up 2,000 lives.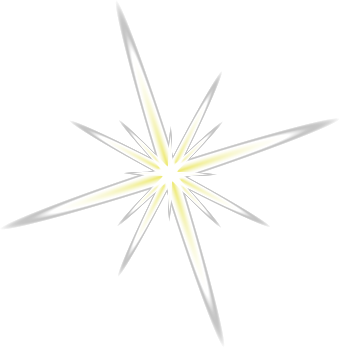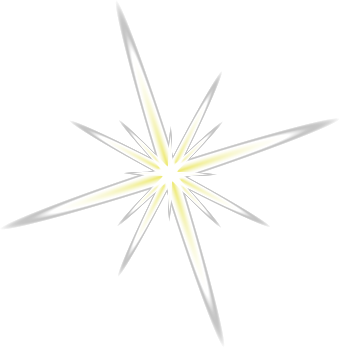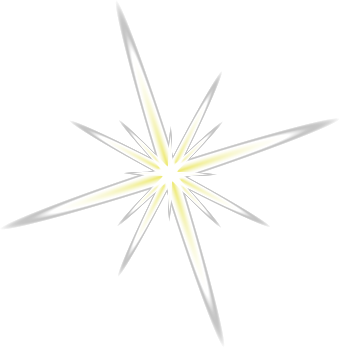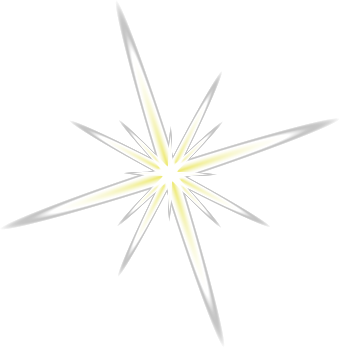 Samantha Smithson
we miss you so much. we love you.xxx
Star dedicated by lisa & family
Bailey-Joe
Happy Heavenly Christmas Son, I ❤️ and miss you so much. Keep shining bright in the sky ⭐️
Star dedicated by Mom
Mandy
Merry Christmas Mum. We miss you so much and we love you so much. Hope you are looking down on us all. Love Jack x Jess x Elsie MIGHTY MANDY
Star dedicated by Jack Stout
My Husband Simon Dixon
Merry Christmas Love you too the moon and back. Always have and I always will. Miss you every day xxx💙💙
Star dedicated by Your Loving Wife Mel Dixon
Alwyn Wood
In memory of my Grandma x
Star dedicated by Laura Scott
'My Hero' My Grandad
My Hero, I miss you & love you more & more each day. Love you Now, Always & Forever xxxxxx
Star dedicated by Hayley
Kathleen Monk
In memory of a loving Mum. Loved & missed always xxx
Star dedicated by Cath, Sarah & Andrew
Kathleen Ibbetson
In memory of a loving Mum. Loved & missed always xxxx
Star dedicated by Cath, Andrew & Sarah
Anne Norton, Grandma
Miss you Grandma. Xxx
Star dedicated by Sean xx
Ian Ellin
I miss you everyday
Star dedicated by Mrs J Oakley
with love this star shines brightly for Ben, my lovely son-in-law who has shown strength and courage on this long road. And for myself, this is the 2nd time down this path and also this star shines for the wonderful people helping us back along the road to recovery. Our families the NHS staff and UK and Yorkshire cancer teams and researchers. Thank you
Star dedicated by J Oakley
Pauline
With love Pauline's grandchildren - Connor, Molly. Luke, Pheobe, Daniel With love Pauline's sons - Paul, Andrew, Richard
Star dedicated by Pauline's sons and grandchildren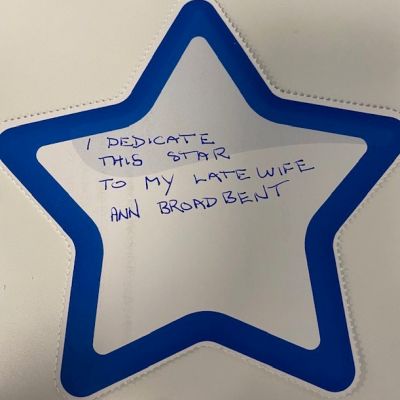 Ann Broadbent
I dedicate this star to my late wife Ann Broadbent
Star dedicated by Melvyn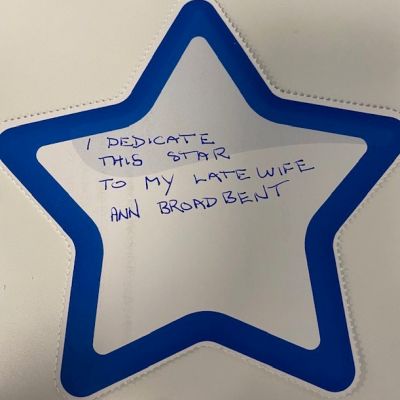 Clarry Kelsey
Loving dad and grandad. Clarry Kelsey 8-4-1928 to 7-5-2005
Star dedicated by
Michael Sterling
Michael Sterling God Bless Special Friend. Anne and Peter
Star dedicated by Anne & Peter
Kevin Buckley My star
I would like to dedicate this star to my late husband who died of cancer
Star dedicated by Mrs Buckley
Nicci Sugden
In loving memory of Nicci. Taken from us too soon
Star dedicated by Carol Illingworth
Thomas Walker
Thomas Walker I miss you everyday
Star dedicated by Mildred
Richard Lithgow
Star dedicated by Pamela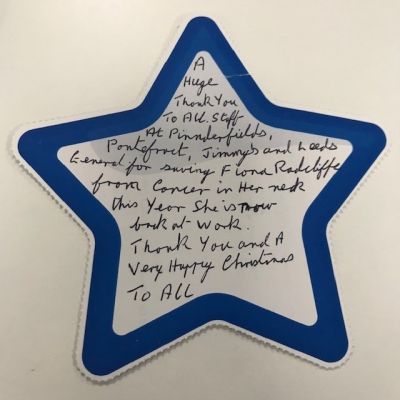 A huge thank you to all staff at Pinderfields. Pontefract, Jimmy's and Leeds General for saving Fiona Radcliffe from cancer in her neck this year she is now back at work. Thank you and a very Happy Christmas to All.
Star dedicated by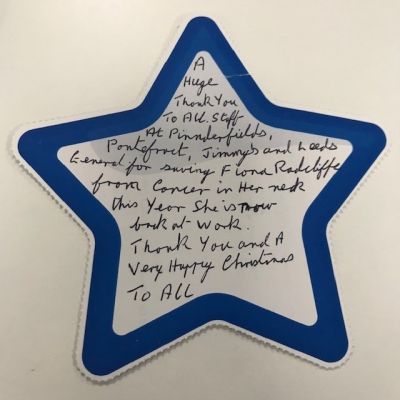 Melissa Jayne Boddy
You are our shining star, your strength and determination is now our inspiration. You are loved and missed every second of everyday but we know you are with us all always. Keep shining sis, I love you 🌟💕
Star dedicated by Rebecca Boddy
Kathleen Schofield
You were the BEST MUM in all the world. Love you xxx
Star dedicated by Mrs J White
Harry Milburn
My dad Harry Milburn. Miss you lots. Forever in our hearts.
Star dedicated by Richard
John Griffiths and his co-rectal nurses
Many thanks for your care over the years
Star dedicated by Mrs D Booth
Total dedications
169
Target
2,000